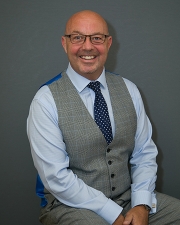 Paul Ring Dip. PFS, Director and Financial Adviser
Tel.
01761 415010 option 2
Email.
paul.ringwaterhouseifa.co.uk
Paul has been a professional Financial Adviser for over 30 years and in recent times he has concentrated on investment and pension advice. His time is now divided between his long standing clients and advising new clients on all aspects of their finances. Paul prides himself on being approachable whilst at the same time offering clients the benefit of his vast experience as an Independent Financial Adviser.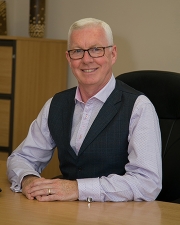 Julian Docherty Dip. PFS, Director and Financial Adviser
Tel.
01761 415010 option 3
Email.
julian.dochertywaterhouseifa.co.uk
Julian's experience in Financial Services stretches over 35 years and over that time he has built a reputation that sees him looking after the needs of a loyal client bank along with many new clients. Julian's interests include, any sport, travelling & family life.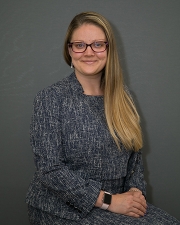 Elizabeth Dennis Dip. PFS, Independent Financial Adviser
Tel.
01761 415010 option 4
Email.
elizabeth.denniswaterhouseifa.co.uk
Elizabeth joined Waterhouse Independent Financial Advisers Ltd in June 2005 as a Paraplanner, she then qualified as a Mortgage and Protection Adviser in 2008 and finally as a Level 4 Financial Adviser in 2017. She has built an excellent reputation whilst advising many clients on such matters as Retirement Planning, Investments, Drawdown, Trusts and Inheritance Tax Planning.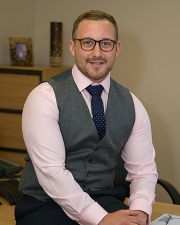 Liam Ring Dip. PFS, Independent Financial Adviser
Tel.
01761 415010 option 5
Email.
liam.ringwaterhouseifa.co.uk
Liam qualified with a first class honours degree in Business Administration from Plymouth University, since graduating he has worked for a large Accountancy and Financial Advisory practice. He has gained an in depth and wide knowledge of the financial services industry and has recently qualified as a pension transfer specialist and is currently working towards Chartered status. Having recently joined Waterhouse Independent Financial Advisers Ltd his knowledge of Investments, Pensions and Trusts will enable him to add to the comprehensive scope of advice we offer.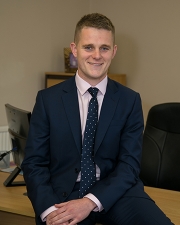 Sam Knight, Mortgage and Protection Adviser
Tel.
01761 415010 option 7
Email.
sam.knightwaterhouseifa.co.uk
Sam joined Waterhouse IFA Ltd in March 2016 after working in the General Insurance industry during the previous 3 years. Sam has qualified as a Mortgage Adviser having attained; R01 Financial Services, Regulation & Ethics, CF6 Mortgage Advice and R05 in Financial Protection. Sam has embraced his new role in an enthusiastic manner and has assisted clients in all areas of residential, buy-to-let and commercial mortgages (please note that commercial mortgages are by referral only). He has also assisted many clients in such areas as Life Assurance, Critical Illness and Income Protection.

Sam is a keen Rugby player and represents Midsomer Norton Rugby Club.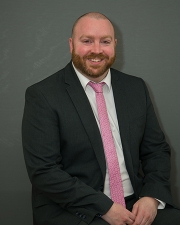 James Docherty , Mortgage and Protection Adviser
Tel.
01761 415010 option 6
Email.
james.dochertywaterhouseifa.co.uk
James gained a wealth of experience in the mortgage and protection market whilst working for one of the UK's largest mortgage providers. This now enables him to offer a full and comprehensive independent advice service to the clients of Waterhouse Independent Financial Advisers Ltd. His aim is to provide a professional and friendly face to face advice service on all matters associated with mortgages and protection.
Lorraine Ring, Director and Company Secretary
Tel.
01761 415010 option 1
Email.
lorraine.ringwaterhouseifa.co.uk
Lorraine has enjoyed the role of Company Secretary for the past 20 years and focuses on the day to day running of the business such as managing finances and payroll, compliance and human resources.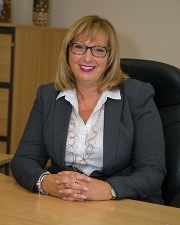 Sarah Docherty, Director and Paraplanner
Tel.
01761 415010 option 1
Email.
sarah.dochertywaterhouseifa.co.uk
For many years Sarah ran her own successful business as an Aromatherapist however for the last 15 years she has provided support as Director & PA to her husband Julian as the business increased in size. Sarah's interests include; travelling, yoga and her great passion dance.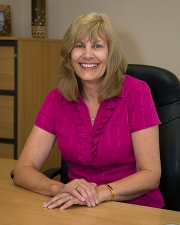 Debbie Higgs, Building Society Manager
Tel.
01761 412980 option 1
Email.
bibswaterhouseifa.co.uk
Debbie has worked in the Banking & Building Society sector for many years. She has a wealth of knowledge and experience and enjoys meeting clients of both Waterhouse IFA Ltd & Bath Building Society on a daily basis.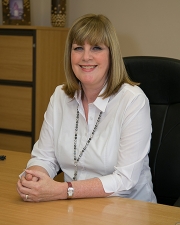 Martha Hitchens, Administrator and P.A to Julian Docherty
Tel.
01761 415010 option 9
Email.
martha.hitchenswaterhouseifa.co.uk
Martha joined Waterhouse IFA Ltd in January 2017, providing administration support to the Financial and Mortgage Advisers within the team. Martha brings a wealth of experience to her position, having previously held roles within accountancy, banking, fleet insurance services, FMCG and film & television production.
Inheritance Tax Planning, Trusts, Buy to Let Mortgages and Commercial Mortgages are not regulated by the Financial Conduct Authority.